How We Work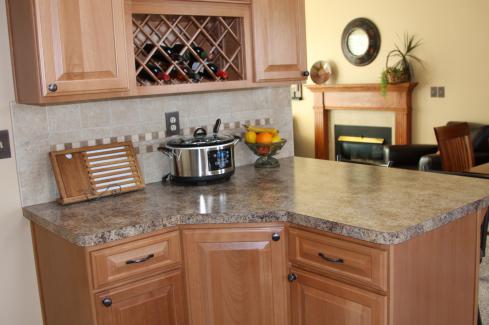 The Design-Build approach we take is a team effort. This gives you a voice in the process and the ability to look at every angle of the project. With clarity comes confidence, and we want you to be satisfied every step of the way. Our process keeps your budget at the forefront ensuring your goals and objectives are clearly defined and met. From concept to completion we are here to work with you every step of the way.
Five guys on the court working together can achieve more than five talented individuals who come and go as individuals.
- Kareem Abdul-Jabbar
Step One
We will schedule an in-home meeting, at no cost to you, to discuss your needs and goals and share our approach to the project. It is important to have a sense of your project budget in mind to help guide the design process. For more help narrowing down a budget, look at Our Work for an idea of what different projects can cost. Another great resource is the Cost vs Value Report that is compiled from real data in our Spokane market. During the consultation we will determine if your project is feasible and within your budget.
Step Two
Once we determine we are the best fit for each other, we ask you to sign a design agreement in order to complete a detailed proposal. The fun part comes next where you get to pick out all the fixtures and materials for your new project. Our interior designer will work with and guide you through the vast array of selections and options available. Once we have a list of all the materials and parts needed, we are one step closer to determining a final price.
Step Three
Next, a detailed work order will be constructed listing out every aspect of the job from start to finish, along with all materials, fixtures, appliances, etc. A payment schedule is also included, this way you can follow along with the process and know exactly what you are getting and what is done at each stage of your project. Depending upon the scope of your job, a digital 3D color rendering of your project is created giving you a 360-degree view of how your completed project will look.
Step Four
After careful review of all selections and drawings, any necessary changes are made before the final construction agreement is signed. Once the construction agreement is signed and initial payment is received, we will begin ordering materials and determine a start date.
Step Five
Out with the old, and in with the new! Construction begins and we are with you from start to finish. We know you are excited to see the end result, and we can't wait to see your reaction on the final day.
But we do want to warn you of one side effect - You Will Fall In Love With Your Home Again!
WE ARE THRILLED! We couldn't have asked for a better remodel experience than the one we had!...
- Clint & Cheryl Branz Spokane Valley, WA