Bathroom Remodeling in Spokane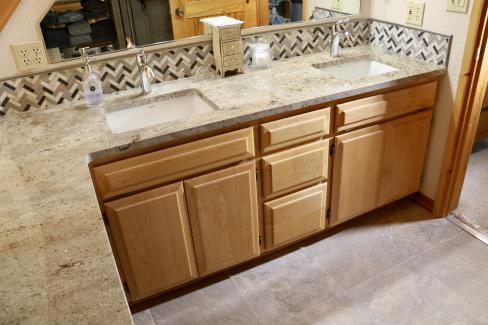 Bathrooms serve a utilitarian function in our everyday lives. This is the first and last room we use in our daily routine. Along with being the most used, often times it becomes the most abused. The mixture of small spaces and constant moisture can wreak havoc over the years.
Designing a new bathroom can incorporate new styles and textures that not only serve a practical purpose, but also add to the comfort and spa-like appeal you have been longing for in your master bathroom. Heated floors, spacious walk-in showers, and functional lighting can improve your day-to-day use of the space. Color also plays a huge role in how we perceive the room and the mood it sets for us.