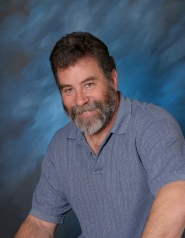 Jim Norman started Norman Construction as a registered General Contractor Nov 22, 1974 in Spokane, WA specializing in home remodeling. Prior to this Jim worked for a painting contractor painting new homes, stained and finished doors and trim work. Jim also worked on commercial projects such as Hite Crane and Rigging, Pack River, offices in downtown Spokane and various projects in Expo 74. He soon realized that remodeling was his passion.
Norman Construction - Cheney Remodeling Contractor
From concept to project completion, our expert team of Cheney remodeling professionals is your one stop company to make sure that your Cheney project stays in budge and goes as seamless as possible. Norman Construction's primary goal is to exceed the requirements of each of our Cheney customer's home projects with superior customer service, quality workmanship and cost effective budgets.
Cheney Windows
We pride ourselves on providing our Cheney clients with high-quality windows and performing top-notch repairs while at the same time being extremely functional. Trusting and working with your remodeling contractor is a very important aspect of you window or door project. Our expert remodeling company in Cheney works with you to implement an affordable home solution that caters to your needs. We take the time to explain what needs to be done before we recommend your next course of action. We offer window replacements, doors, door replacements and new windows.
Cheney Bathroom Remodeling
Bathroom vanity cabinets in Cheney are an essential component of any bathroom and can add drama to your design and decor. Bathroom sink cabinets provide countertop space, a place for the sink and faucets and great storage below. It's amazing how often bathroom cabinets and storage are left out of the planning process. It's important to have a place for everything in your bathroom that is easily accessible to everyone. Bathroom vanity cabinets and storage provide home organization and reduce clutter. You never can have too much bathroom storage!