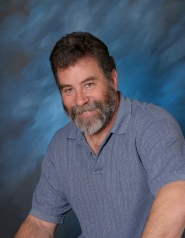 Jim Norman started Norman Construction as a registered General Contractor Nov 22, 1974 in Spokane, WA specializing in home remodeling. Prior to this Jim worked for a painting contractor painting new homes, stained and finished doors and trim work. Jim also worked on commercial projects such as Hite Crane and Rigging, Pack River, offices in downtown Spokane and various projects in Expo 74. He soon realized that remodeling was his passion.
Norman Construction - Medical Lake Kitchen Remodeling
We pride ourselves on our reputation in Medical Lake for a timely completion of services with a professional and expert touch. Our licensed and insured Medical Lake remodeling contractors can save you money on your home remodeling project. Norman Construction is your complete residential home improvement and remodeling company in the Medical Lake area.
Medical Lake Flooring
As a professional remodeling contractor in Medical Lake, one of the unique things that sets us apart from other remodeling companies is the attention and respect that we show to a customer's home.Norman Construction fully understands how important it is to our clients to maintain a clean and safe work environment. We believe that our values and experience will create long lasting relationships with our Medical Lake customers by offering them high quality, continuous communication, and a wealth of knowledge about our products and services. We offer our clients hardwood flooring, floor installation, tile flooring, laminate flooring and wood floors.
Medical Lake Kitchen Remodeling
If you are a Mom who loves to cook, chances are you might be spending a lot of time in the kitchen. After spending a good number of years around your kitchen, you probably have some Medical Lake kitchen remodeling ideas that will make your stay in the area more enjoyable and comfortable. You might be thinking of making the area more convenient, more spacious, or more organized. If you are considering of giving your kitchen area a few changes, this article is definitely for you.